FORMER Mayor of Derry Sinn Féin Councillor  Kevin Campbell has hit out vandals who attacked the Peace Flame in Foyle Street over the past week.
The Peace Flame was opened while Cllr Campbell was Mayor of the City (pictured above).
Said Cllr Kevin Campbell: "I am extremely disappointed to learn that the Peace Flame launched back in 2013 by school children at the park in Foyle Street has been vandalised.
"The Bright Brand New Day initiative led by Rev David Latimer was one of the highlights of the my year as Mayor.
"Listening to the speech by Martin Luther King III and the launch of the flame I thought was a very proud day for our city.
"I hope that this incident will not be repeated and would appeal for anyone with information to bring it forward."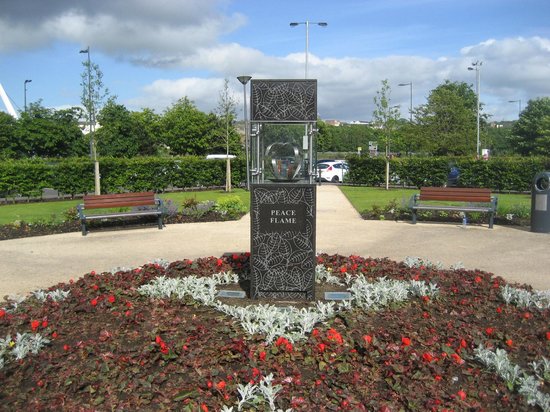 Tags: