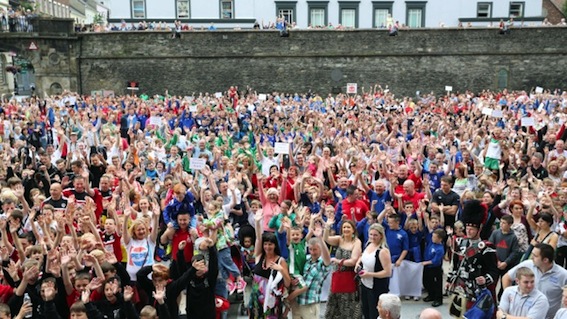 HERE are a few events which are taking place across Derry and Strabane next week.  
Foyle Cup, Various locations, Co. Derry – July 18 – 24.
Join almost 3000 footballers in Derry City and surrounding areas this month and participate in Ireland's premier festival of football Camaraderie.
There will be friendly rivalry and superb hospitality from the local population will make your visit to the 2016 tournament one to remember. 
The Whistlin' Donkeys Live, Alley Theatre, Strabane, July 22.
An extravaganza of traditional Irish rock/folk music with Ireland's best loved and home grown folk rock band – The Whistlin' Donkeys. Throughout the evening the Donkeys will perform some of their tops hits and for the first time play a number of tracks from their forthcoming album. Tickets £15. To book call (028) 71 384444
Carrowmena Summer Camp, Carrowmena Activity Centre, Co Derry- July 18 – 22.
Do your kids want to have the best summer ever? Carrowmena's annual 5 Day Summer Camp for all 8 – 17 year olds promises action packed activities form zip line to canoeing to archery to orienteering. Booking essential. To book call (028) 777 63431
Butterfly Safari, Portstewart Strand, Co. Derry July 23.
Join the National Trust Rangers on the hunt to catch and identify the dunes' fluttering residents. The sand dunes are always full of adventure, but this safari is a timely one as it is butterfly and moth season, so the kids will have a ball.
Tags: