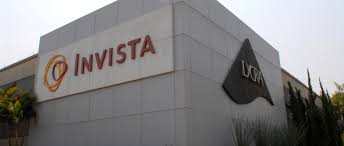 SDLP Foyle MP Mark Durkan is to meet Invista management later following news that the textile maker is to lose 48 posts ats its Maydown plant in Derry.
The jobs are going as part of a voluntary redundancy scheme.
Management say it has no plans for a compulsory redundancy scheme "at this time".
Mr Durkan said today: "News that Invista are seeking voluntary redundancies is a further blow to what is left of the textile manufacturing tradition in this city."
Sinn Fein MLA Maeve McLaughlin was also meeting Invista management today over concerns she had about the scheme, saying workers needed clarity about the severance package being offered.
In a statement, Maydown site manager Kevin Kelly said yesterday: "Given the increasingly competitive market, INVISTA has offered employees at its Maydown site the opportunity to apply for severance under a voluntary severance offer to improve the site's productivity.
"The offer aims to help create a sustainable staffing profile, appropriate to INVISTA Maydown's Operations plans and needs for the future.
"We intend to assess the level of interest of the voluntary offer before considering our next step.
"There are no plans for a compulsory redundancy exercise at this time," added Mr Kelly.
Tags: