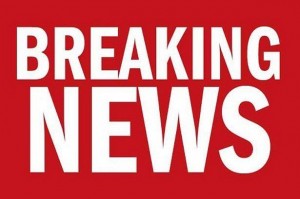 BREAKING NEWS: THE emergency services are currently attending the scene of a massive blaze at The Bridgend Business Park on the Derry/Donegal border.
It is believed a vacant warehouse, which included a car wash business, went ablaze this afternoon.
The area was immediately ceiled off amidst fears a fuel tank adjacent to the premises would could catch fire.
Fifteen fire units from Derry, Moville, Strabane, Glenties, and Letterkenny raced to the scene as they launched a massive collective effort to get the huge fire under control.
Members of the fire service are still attempting to get the fire under control.
It is not yet known if anyone has been injured in the blaze which broke out shortly after 2pm.
Tags: