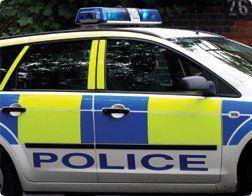 DETECTIVES arrested a man after seizing a "significant" quantity of steroids yesterday – the second major haul in a month.
The Class C controlled drugs were recovered before they were delivered to a house in the area in the Greysteele area of Co Derry.
"During the search of this address a further quantity of suspected Class C controlled drugs (steroids) were seized together with a quantity of documentation," police said.
The man was questioned about a range of offences including the importation of and conspiracy to supply Class C drugs.
He has since been released on bail.
Police said they have been assisted by officers from the National Crime Agency.
It is understood it is the second seizure of steroids in the North West in the past month.
Earlier this month a 33 year old man arrested in the Waterside area of Derry.
He was arrested following the search of a house in the area and is linked to the seizure of a substantial quantity of steroids with a potential street value in excess of £30,000, which was intercepted in England, en route to an address in Derry.
A large quantity of suspected counterfeit DVD's and electronic equipment was recovered during the search of the property.
The man was arrested on suspicion of attempted possession of class C controlled drugs, attempted possession of class C controlled drugs with intent to supply, conspiracy to supply class C controlled drugs, importation of class C drugs and copyright offences.
Tags: