Outspoken DUP MP Gregory Campbell has called for James McClean to get out of England following the latest controversy surrounding the former Derry City star.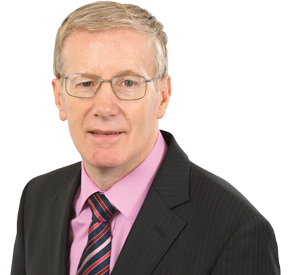 All the latest furore with McLean started before a pre-season friendly match in the USA.
Just before kick-off, both teams stood for the clubs respective national anthems.
However, when God Save The Queen came on – McClean turned his back while the anthem was played and bowed his head.
It's not the first time McClean has got himself in trouble and was blasted for his stance over the 'poppy' on Remembrance day at Wigan Athletic last season.
However, Gregory Campbell feels that if McClean has such a problem with the country in which he earns a living then it's time for him to consider playing elsewhere.
Campbell said, ""James McClean is a highly paid footballer playing in the English Premiership, so if he's going to continue behaving like this he needs to reconsider who he's playing for.
"He should reconsider who his paymasters are or move elsewhere so there isn't a problem.
"He needs to keep his head down and play football, but what he shouldn't do while earning money from the UK is set himself up as a controversial pseudo-political figure, which is what he's doing
If he didn't want to sing the national anthem I don't think anybody would have complained, but he should have had the courtesy and respect to simply stand there.
"It is time for his manager to take him in hand and have a word with him. It is only a few months until Remembrance Day and we'll have a problem with the poppy and McClean again."
Tags: