DONEGAL MARATHON: As the summer months begin to kick in, it's that time of year again when Marathon season gets going in earnest.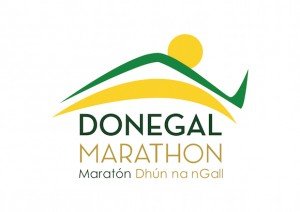 Donegal Marathon 2015 takes place on 23rd August this year at 9.15am on the outskirts of Letterkenny.
This fantastic sporting occasion promises to be bigger, better, and faster than last year's event.
2014 saw the return of competitive marathons to Donegal after a break of 38 years.
The event proved to be a massive success and was fantastically supported by the public at large.
To build on this success, the Organising Committee, have undertaken two new initiatives that will further develop the event into one of the premium occasions of the sporting calendar.
In addition to the events of the day, the Organising Committee have teamed up with Donegal Sports Partnership and is taking to the road with an informative road show that aims to give expert advice on all aspects of preparing for a marathon.
The road shows have Free Admission and a panel of experts will give a series of talks and be on hand to answer any queries that you might have.
The road show dates are as follows:
          10th June – Letterkenny Institute of Technology @ 7pm
          17th June – Buncrana Youth Club @7pm
          24th June – Abbey Vocational School Donegal Town @7pm
Secondly, as a follow up exercise in assessing the success of the 2014 event, the committee entered into a comprehensive feedback process among the competitors and production crew.
As a result of this analysis, a new and improved route is in place that aims to build on the support shown by the public and also to shorten personal times.
The route will see the competitors make their way in and out of Letterkenny not once but twice this year which will add to the excitement of the day and the carnival atmosphere that was experienced at the Aura Leisure Centre where a fun-packed family day will also be staged once again.
For further details of registration and the new route – visit www.donegalmarathon.com
So come along a be a part of an event that continues to capture the imagination of the public and harness the amazing interest that exists within the county and beyond, in a pursuit that challenges, inspires, and invigorates in equal measure.
The Donegal Marathon is the People's Marathon and has been established at a grass roots level which stemmed from a simple conversation about the rise in popularity of this sport across the country.
Now is the time for you to get involved in whatever way suits you; as a runner of the full; or half; as a volunteer; or just by lining the route as a spectator on the day to encourage all those participating.
Whatever your involvement come along and support a road show near you!
Tags: