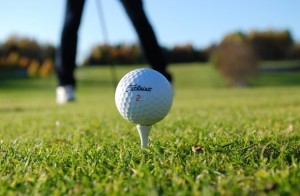 Eldred Julius (23) got Prehen's Open Week off to a fine start with his first ever victory in golf in  the O Doherty Brothers sponsored Open Stableford at City of Derry on Saturday.
He scored 39 points for a break of tie win over Ernie Heywood (1) who also had the best gross score of the day. A break of tie was also needed to decide the third and fourth places with John Hamilton (7) just finishing ahead of Alan Montgomery (24) in that order. Best of the ladies on the day was Marie Gillespie (35), her 32 points being achieved in the worst of the prevailing weather. Geraldine Crossan (12) took the second ladies prize on 30 points.
Prize winners please note that the prizes for this competition will be presented on Wednesdaynight next 3rd of June at 10pm and their attendance will be much appreciated.
Presidential Win For Maurice
Club President Maurice Quigg (20) shrugged off the cares of Office when taking first place in the Samaritans Open at Prehen on Sunday. He had an impressive 41 points and a three shot winning margin over Stephen Anderson (5), whose 38 points off his handicap also being the day's best gross score. Tommy McBride (4) was third nett on a modest 36 point total. Veronica Burke (24) was the leading lady on the day with 31 points on a count back.
Congratulations are extended to Prehen's Irish Junior Cup Team that finished  leading qualifiers at Foyle on Sunday. They now meet Murvagh at Foyle on a date to be arranged
Tags: