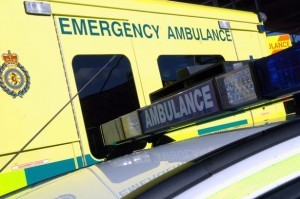 DERRY ambulance drivers are to be offered riot gear to help deal with the growing number of terrifying situations in the city.
A number of staff are also going to attend training courses to help deal with riots.
The Ambulance Service has said the move is a result of a review of riot situations.
John McPoland from the Ambulance Service said paramedics are often in situations that put them at risk.
"We need to continually review our operational procedures and this is just one step to try and protect our staff as best as we possibly can," he said.
"The uniform that our guys wear normally out on the road, it had a protective hat and a reflective coat.
"But in a riot situation and with the number of petrol bombs that have been thrown about the place, we felt that we could offer them better protection, by providing them with police riot gear and paramedics quite clearly displayed on it."
Tags: