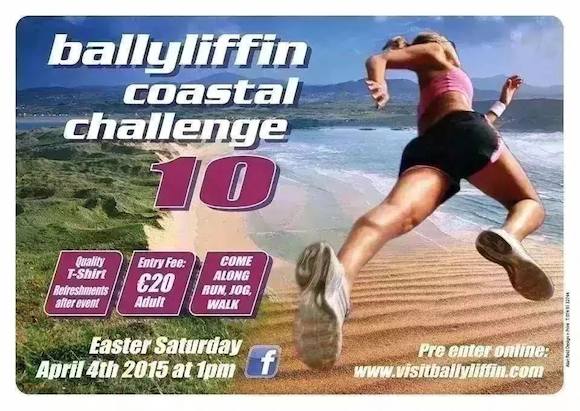 IRELAND'S most scenic race takes place in Ballyliffin this Saturday.
It's all systems go and the event has a 1pm start on this occasion.
Added is a 7 mile option with the same start point in the village and finish point on the Beach as normal but the 7 mile option walk /jog /run simply requires a diversion along the route in the Isle Of Doagh.
"Occassions and events such as this are a very positive addition to the opportunities available to tourists and locals alike and highlight the beauty of the Wild Atlantic Way and more particularly the beauty of this immediate area," said Patsy McGonagle, the Irish Athletics Olympic Team Leader.
The children's races on the Beach which proved such good fun previously will be repeated and entry is free.
It's a family day out in every respect.
Challenge Entry fee again 20 euros and pre entry encouraged per www.visitballyliffin.com
Tags: