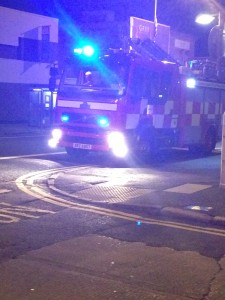 A SMOKE alarm may have saved an elderly woman in Derry from serious injury.
She owes her minor injuries to a neighbour who heard the shrill from her smoke alarm.
Details of the fire have just been released by the Northern Ireland Fire and Rescue Service.
They say fire crews from Northland and Crescent Link stations responded to a report of a fire at an end-terraced house at Ardnamoyle Park in the Shantallow area.
NIFRS said: "The occupier was led to safety by neighbour and the fire was out on arrival by fire crews.
"A 76 year old woman suffered mild smoke inhalation and she was taken to hospital by ambulance as a precaution.
"Activating smoke alarm alerted the neighbour to the fire."
Tags: