DERRY'S  world record Santa gathering has been smashed – thanks to a bishop in India!
The archdiocese of Thrissur in Kerala on Saturday created a new Guinness World Record, when it assembled 18,112 Santa Clauses on the streets and broke the existing record set by Derry with 13,000 in 2007.
The event, named "Boun Natale 2014", was the brainchild of Archbishop Andrews Thazhath, who had last year managed to parade 5,000 Santas.
Guinness officials were present to oversee the record-breaking event, and each and every Santa was bar-coded before they assembled, to make a scientific evaluation on the exact number.
Even though the official figure was registered as 18,112, the organisers said there were more, but could not be documented.
"The Guinness team with the help of new technology did the counting and it was for that barcodes was used for each of the Santas. There was an application process that each Santa had to go through and it came from the various parishes attached to the archdiocese," said Simon Joseph, an official of the Thrissur archdiocese.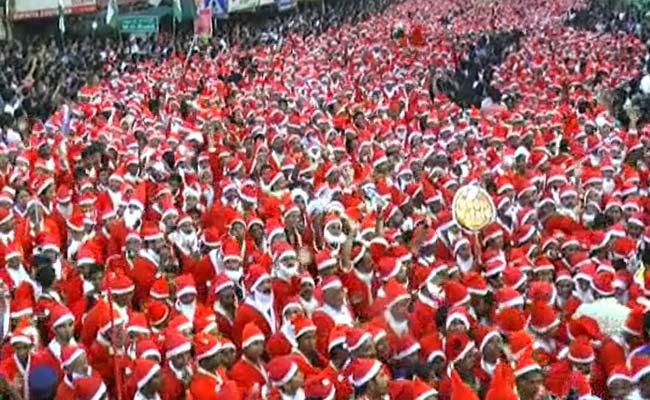 Tags: