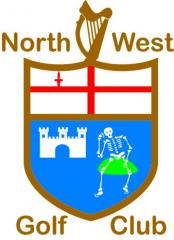 Paul Monaghan (17) topped the leaderboard for the second time in as many weeks in the latest Sunday Society competition at Prehen with another fantastic score.
Despite blanking " Foyle" he still managed to record 39 points for the 15 holes played and he most certainly will have attracted the attention of the handicap committee.
Early pace setter Kevin Green (13) on 37 points had to settle for second place and he pushed George Baldrick(15) into third, courtesy of a superior last nine score.
Four players finished on 36 points, the best of them being Dennis O Connell (18) with 24 points for the last nine holes and he was followed home by Brian McClelland (13) and Wilf Abel (21) in that order.
All credit to young Abel who made light of his 83 years to reord another podium finish.
Tags: