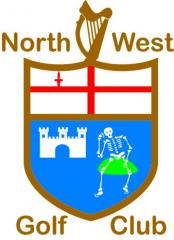 Paul Monaghan (17) finished in the dark in today's weekly Sunday Society competition at City of Derry but still managed the winning score, a fine 37 points over the 15 hole course.
James McCann (12) set the early pace with his second placed 36 points and Eamonn McCourt (8) took his second third place in two days with 35 points.
Maurice Quigg (16) also had 35 points but lost out to Eamonn on the count back and had to settle for fourth.
Barry McCallion (18) was on the podium once more with 34 points for fifth place, relegating  Paul Glackin (10) into sixth place on a tie break.
Tags: