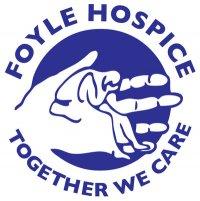 A £200,000 increased in funding for the Foyle Hospice in Derry has been welcomed by local MLA Maeve McLaughlin.
The Sinn Fein representative, chairperson of the health committee at Stormont, was speaking after raising the issue in the Assembly.
Funding to the Hospice is to be increased by £200,000 in 2014/15, bringing the value of the funding for services for the same period to £662,497.
A further review will take place for  2015/16 and 2016/17.
Ms McLaugblin said: "I very much welcome the news that there will be an uplift in funding for the Foyle Hospice and follows a meeting I had with them during which the issue of the imbalance in funding for the hospice locally was raised  and subsequently lead to my assembly question raising  the issue.
"Cancer is an illness that has touched practically every family in our city.
"The remarkable staff in our health service, the Foyle Hospice and those working out in the community are to be commended for all that they do, on many occasions  going far beyond the call of duty.
"They go about their work with great dignity and respect for the patient and their families in what can be quite challenging times."
Ms McLaughlin concluded: "We are indebted to services they provide and the important work that they do."
Ms McLaughlin had asked the  Minister of Health, Social Services and Public Safety whether he intended to review the funding allocation to the  Hospice in Derry, given the level of need in the North West region.
Tags: