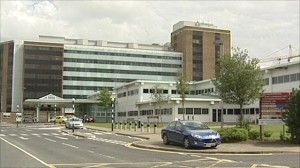 Hospitals within the Western Health and Social Care treated over a quarter of a million people in the past year, newly released figures show.
The Trust's second annual Quality Report shows 62,222 people were treated as inpatients, 103,269  as outpatients or "day cases" while 106,282 attended A&E departments.
The 2013/14 report contains a wide range of information.
Elaine Way, chief executive of the Western Trust, said it provided the public with more information and gave "assurances" on the quality and safety of services.
Ms Way said despite "many pressures in a broad range of services," she was "delighted" the Trust's clinical staff continued to demonstrate their commitment to providing high quality safe services to its patients and clients.
She added: "In many areas Western Trust performance when benchmarked against our peers is the best in Northern Ireland. When examining performance over time, it is also heartening to see steady improvements across all areas."
To view the report in full, click on: http://www.westerntrust.hscni.net/pdf/WHSCT_Annual_Quality_Report_2014_Final.pdf
Tags: