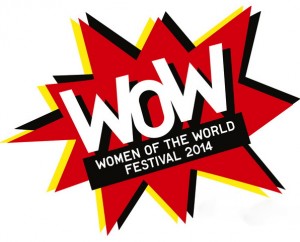 Mayor of Derry Cllr Brenda Stevenson has pledged her support for the WOW (Women of the World)  events taking place this weekend n the city's Playhouse.
A key legacy project for the city, the WOW festival is funded through the Arts Council and Derry City Council's Legacy Fund.
Welcoming the return of the festival following its success as part of the City of Culture programme, the Cllr Stevenson said she was delighted to endorse events that provided a forum for women to discuss real and important issues.
She added: "The weekend of events have been organised to celebrate the role of women and to allow us to have deep and meaningful discussions about issues that really concern us. The events are all free of charge and definitely worth going along to."
Cllr Stevenson will be one the panellists taking part in the Women in Politics discussion on Saturday.
Shami Chakrabarti, the Director of Human Rights Organisation Liberty, will chair the event.
Other highlights include a schools day event tomorrow with a wide range of speakers and performers hosting workshops and discussions for A-level students.
Full details about the events are available at http://issuu.com/northwestwomenscollective/docs/wow2014_4_web/0
Tags: