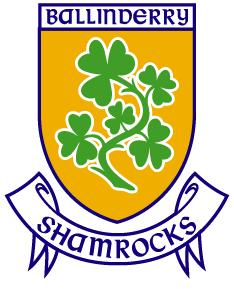 Derry GAA have come down hard on Ballinderry Shamrocks following the disturbances at the end of this year's Derry Senior Football Championship Final.
Match officials were jostled after Shamrocks lost out to a controversial last gasp Slaughtneil goal in last month's final at Celtic Park.
Three players –  Aaron Devlin, Michael Conlon and Gareth McKinless – have been suspended for a year – while the club's ground, Shamrock Park, will be closed to adult games for 12 months.
Collie Devlin and James Conway have received one-match championship bans.
Derry's GAA disciplinary authorities are also understood to have banned several supporters.
Match officials, including referee Anthony Campbell, were jostled and pushed by spectators after Slaughtneil were awarded a disputed late goal.
Ballinderry were seconds away from a fourth straight title when the game erupted into controversy.
Gerard Bradley kicked the ball towards goal and the umpire at the post signalled that it had crossed the line for a match-winning goal.
Tempers then flared at the re-start and in the melee following an ugly challenge, Ballinderry's McKinless was sent off.
Ballinderry will have the right to appeal all the suspensions and the pitch closure.
Tags: