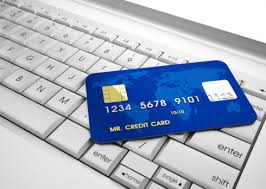 Students and their families are being warned to be wary of bank card fraud, particularly online.
The warning comes from Waterside SDLP Cllr Gerard Diver who said he personally knew people who had been directly targeted by the scam.
Cllr Diver said: "It has been brought to my attention recently that there have been a number of incidents involving the hacking of people's bank accounts as a result of online card use.
"This usually takes the form of smaller payments such as a 'Pay As You Go' phone top-up charges being taken from your account by the thieves to see if they are successful initially before taking a much larger amount later.
"In some cases, people have had the entire contents of their bank account stolen. I would urge people to be extremely vigilant by checking their accounts regularly for unfamiliar transactions which they should report to their bank as soon as possible.
"Students, many of whom are new to the world of banking, are particularly vulnerable as they may have significant amounts going through their bank accounts at this time of year in terms of student loans and accommodation costs."
Cllr Diver concluded: "Also, when making purchases online people should be wary of entering their card details on sites that do not look reputable or fully secure."
Tags: