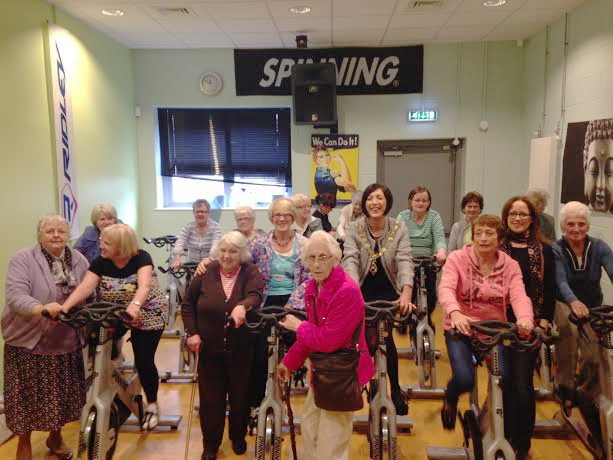 Mayor of Derry Councillor Brenda Stevenson pictured enjoying a spin class at Eglinton Wellbeing Centre during the Step Up GP Referral Launch Event.
The scheme is delivered and funded by Derry City Council and the Public Health Agency.
Step Up is a 12 week programme of physical activity aimed at people who are not physically active and have medical conditions that affect their everyday life.
Tags: