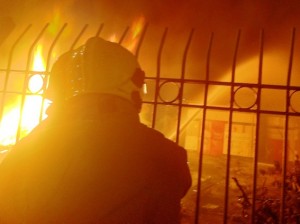 Firefighters came under attack while responding to an emergency in the Waterside area of Derry last night.
Stones were thrown at a fire tender when it responded to a call-out on Fountain Hill.
The incident has been condemned by Sinn Fein Councillor Christopher Jackson.
"The Fire Service provide a life saving service to the entire community and have done so in difficult circumstances for many years.
"The attack last night on a crew at Fountain Hill has to be condemned at the highest level.
"I would appeal to young people not to get involved in this type of activity and ask themselves how they would feel if the Fire Service were unable to attend an incident at their home due to be attacked."
Cllr Jackson concluded: "Parents need to be vigilant and be aware of what their children are doing so that we can stop these attacks before someone is seriously injured."
Tags: