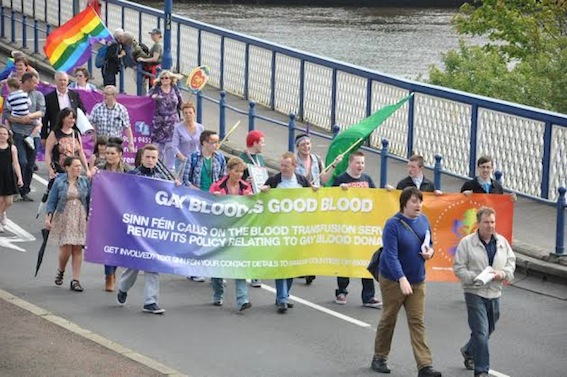 Health Minister Edwin Poots has been called to withdraw his appeal against a court ruling enabling gay men in the North to donate blood.
The call comes from Derry Sinn Fein Councillor Paul Fleming who was was speaking after Lord Chief Justice Sir Declan Morgan said comments by Mr Poots in the Assembly which suggested that his appeal would not be treated fairly.
Councillor Fleming said "I welcome the statement today by Chief Justice Sir Declan Morgan which said the Health Minster's comments on the Appeal Court were 'detrimental to the rule of law and damaging to public confidence in the justice system'.
"Not only should the Minister immediately withdraw his remarks but he also reverse his decision to ban gay people donating blood."
Cllr Fleming concluded: "At a time of great challenges for the department of health the minister should stop wasting valuable resources in pursuit of a political anti-LGBT community agenda on blood donations and adoptions."
Tags: