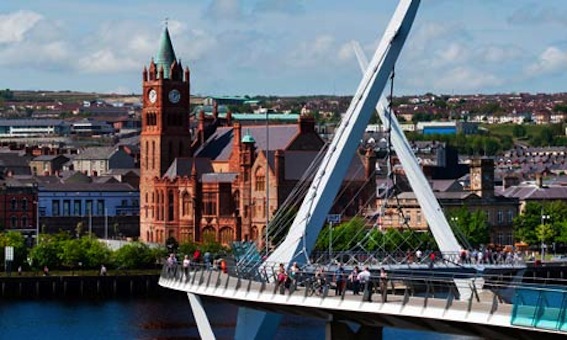 A record number of people have visited Derry's Guildhall.
Up until last month, 370,826 visitors passed through the doors of the 120-year-old building following the completion of a £10 million refurbishment in June last year.
Since its revamp, the building  has hosted weddings, concerts, craft and food fairs, and welcomed a diverse range of visitors through its doors.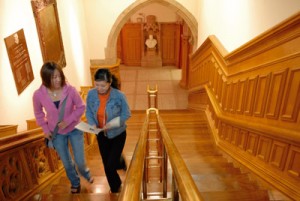 And the addition of both an exhibition area and a cafe has brought even more people through its doors
Mayor of Derry Councillor Brenda Stevenson said she was delighted at the figure.
She said: "The Guildhall is the city's most iconic building, and one which is immediately associated with the city's profile and built heritage."
Guildhall manager Michelle Murray said the building had become even more accessible for local visitors and tourists both as a busy civic hub and an impressive building of unique historic interest. 
She added: "I am delighted that its significance is reflected in the footfall for the past year, and we will continue to offer a warm welcome to all who come to enjoy this beautiful space.
"I would like to acknowledge the hard work of all our staff in providing an exceptional visitor experience, which has contributed in no small part to the increase in visitor numbers."
Recently, the Guildhall scooped the award for Best Conservation Project at the biannual Royal Society of Ulster Architects awards ceremony. 
Over its 120 year history the Guildhall has been destroyed twice – by fire in 1908 and in bomb attack in 1972.
The building features 23 original stained glass windows, many of which were gifted by the London companies who built it.
Tags: