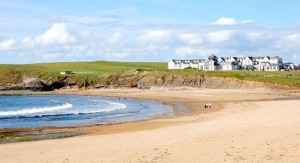 Derry people with second homes in Donegal who have not paid their Non Principal Private Residence (NPPR) charge are facing hefty penalties.
Donegal County Council is urging all property owners who have yet to pay the NPPR charge to do so before the end of the summer.
The charge, which has been payable since 2009, and anyone who has not paid since then now owes just over €4,000.
However, from September, that will rise dramatically.
The combined principal charge and late penalty fees for the years 2009 to 2013 is now €4,220, and that is set to rise to €7,230 from 1 September.
All property owners who have yet to register and pay their NPPR charge have until 31 August to do so.
Donegal County Council is actively identifying property owners who may have a NPPR liability using data provided by the Revenue Commissioners, and will be pursuing these outstanding charges.
The authority is also carrying out another publicity campaign in the North, where the owners of a substantial number of Donegal holiday homes are based.
Tags: