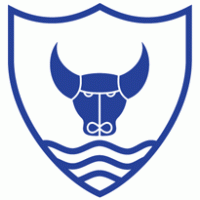 Newbuildings United 1 Oxford United Stars 1
(after extra time – Oxford won in penalties)
Oxford United Stars manager Paul Roddy has admitted his side did not deserve to win the Northern Ireland Intermediate Cup.
He was speaking after Stars defeated North West neighbours Newbuildings United in a dramatic final that was decided on a penalty shoot-out after the game had finished 1-1 after 90 minutes.
"We have a young squad, and to win this cup, especially when we didn't look like the better side for the majority of the match, is great," Roddy said.
"Overall, Newbuildings probably deserved the win this time, but of course I'm very happy for my boys to get the result, and we'll take it."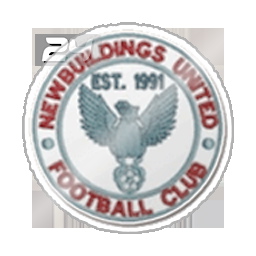 Newbuildings manager, Darryl Wallace, said he was "very proud" of his side's performance.
He added: "We gave 100% out there, it was a great effort from the team.
"It's a good way to end up even if we didn't get to take home the trophy.
"We were the better side and we will take this into next season"
After a scoreless first half, Stars took the lead when Roddy, who was fouled in the penalty box, dispatched the spot kick to the bottom right hand corner on the stroke of half-time.
Stars appeared happy to "park the bus" in the second period but Newbuildings eventually grabbed an deserved equaliser in the 75th minute when Nathan Robinson, with his first touch of the ball after coming on as a substitute, headed home a McBride cross.
There was little to note during extra-time and Oxford went on to win the penalty shoot-out 3-1, Conor Loughrey blasting home the winning spot-kick.
Referee's Man of the match: Richard Lynch (Newbuildings)
Critic's Man of the match: Thomas McBride (Newbuildings)
Newbuildings: Ryan McCloskey, Jonathon Henderson, Craig Culbert, Graham Moore, Grant Buchanan, Gary Thompson, Thomas McBride, Dillon Rutherford, Richard Lynch, Ross Clarke, Garth Falconer.
Substitutes:  Jordan Watson, Wayne Glenn, Chris Riddles, Nathan Robinson
Oxford United Stars: Sean O'Neill, Kevin Deehan, Jack McLaughlin, Michael McCann, Kevin Roddy, Ryan Cleere, Emmett Hargan, Conor Loughery, Darren Crossan, Lee Roddy, Dean Boyle.
Substitutes: Donald O'Doherty, Stephen Cullen, Ciaran Villa, Dean McClafferty, Eoin McNeill.
Tags: