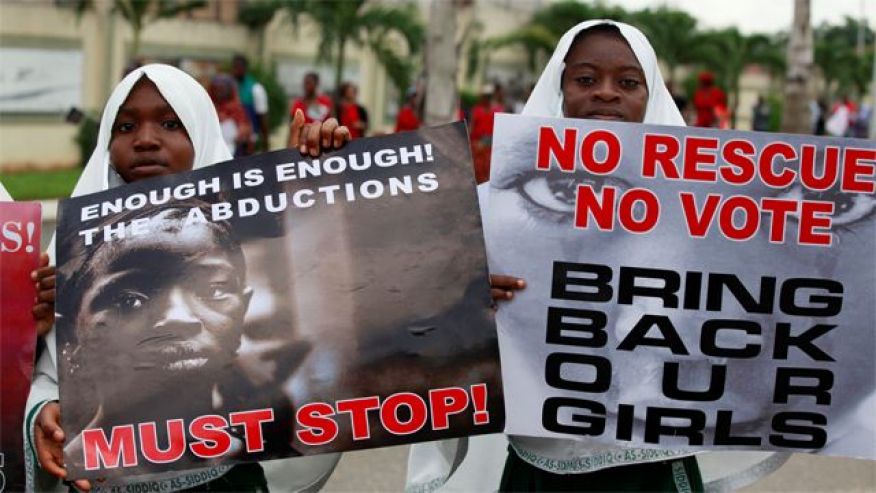 A vigil is to be held in Derry later this week calling for the release of almost African 300 schoolgirls who have not been seen since they kidnapped by armed extremists almost a month ago.
Concern is growing worldwide for the welfare of 276 pupils, between the ages of 15 and 18, who were forcibly taken from their school in Chibok in north eastern  Nigeria on 14 April last. 
The Nigerian armed group Boko Haram has claimed responsibility for the abductions is threatening to "sell them in the marketplace."
Ógra Shinn Féin said it has organised a short vigil, to be held in Guildhall Square at 1.00pm on Friday, to raise awareness of the ongoing plight of the girls.
Michael McCrossan, chairperson of Ógra Shinn Féin in Derry, said it was "important" to support the right of women throughout the world to education.
 He added: "We are calling for the immediate and unconditional release of these schoolgirls and I would urge everyone, particularly women to support Wednesday's vigil.
"The kidnappers have vowed to sell these children into slavery and we must do all in our power to send them a message that the international community is abhorred by their actions."
Mr McCrossan said he was concerned it had taken the international community so long to respond to the kidnapping.
He added: "This mass kidnapping happened more than four weeks ago yet the international community is only beginning to respond now."
"The kidnappings send out a very disturbing message about the value of women in the developing world. It also poses a very serious threat to the basic universal right of women to education."
He concluded: "It's important that we send out a clear message from Derry of our solidarity with the schoolchildren and our disgust at the actions of the kidnappers."
Tags: