The contract to build Strabane's new £3.2 million pedestrian and cycle bridge has been awarded to Omagh-based construction company Fox Contracts.
The Department for Social Development are providing £2.17 million towards the project, with the Department of Regional Development funding £873,000 and Strabane District Council contributing £150,000.
£2,132,460 has been awarded for the construction work – the rest covers the design costs, various other fees, contingency and the cycle pathway for the bridge.
The bridge will link the Ballycolman and Fountain Street/Springhill areas of the town.
Enabling works will be completed in the next few months to prepare the area for the main construction contract to commence.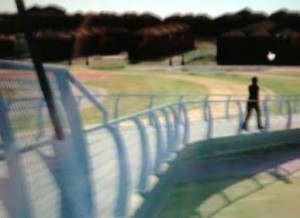 There will be a period of further community consultation to ensure the local residents are updated with the detailed timescales and works programme. Details of these will be announced shortly.
Construction is due to begin this summer and will take 12 months to complete.
The project is being managed by Strabane District Council.
Councillor Ruairi McHugh, Council chairperson, welcomed the awarding of the contract.
He added: "I am delighted that this landmark project is going ahead and with the co-operation of Council, funders and the local community there will now be significant opportunity for regeneration within Strabane town."
Tags: