A new scheme offering small and medium enterprises (SMEs) in Derry the chance to scoop up to £3,000 in government funding towards the installation of high speed broadband has officially opened to applicants.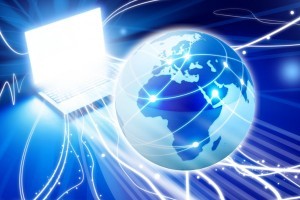 The Derry Connection Voucher Scheme, launched by Derry City Council, is part of the SuperConnected Derry programme which is being funded by the Department of Culture, Media and Sport through the Urban Broadband Fund.
The initiative aims to place Derry at the forefront of digital technology, with the infrastructure to make it a world-class digital city.
Vouchers can be accessed on a first come first served basis by any SME business or voluntary sector organisation within the Derry City Council area who wishes to increase their broadband capabilities.
The grants cover installation costs ranging between £250 and £3,000, with businesses only covering the cost of VAT (which can be claimed back by VAT registered companies) and any additional installation costs.
To find out more about the scheme, and whether your business is eligible, go to www.derrycity.gov.uk/superconnectedderry.
Tags: