Detectives from PSNI's Serious Crime Branch investigating the killings of Bloody Sunday have again appealed to witnesses who gave evidence to the Saville Inquiry to make contact with them.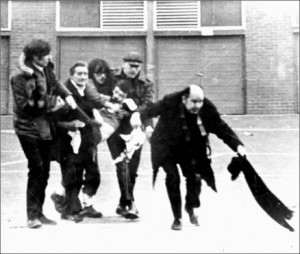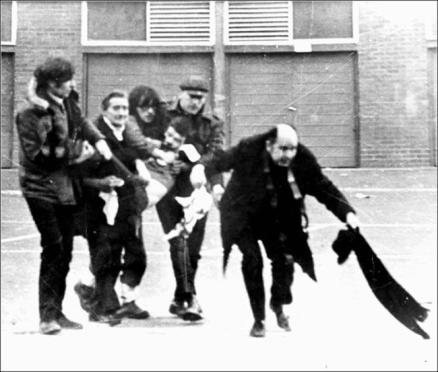 More than 1,000 witnesses, consisting of local people and former soldiers, are being asked to make statements as part of the criminal investigation but a public appeal and advertising last month has had a limited response.
Detectives are seeking to make contact with and re-interview any former soldiers and civilians who gave evidence to the Saville Inquiry or who may have information about the events of 30 January 1972 in which 13 people where shot dead and a similar number were injured.
Police say it is necessary to re-interview witnesses because police are precluded from using Saville testimony in a criminal investigation.
Civilians and former soldiers are asked to contact the investigation team on 028 9025 9593 or by email to BloodySundayEnquiry@psni.pnn.police.uk
The officer leading the investigation, Detective Chief Inspector Ian Harrison, said the response for witnesses to come forward had been "disappointing."
He added: "If we are to make progress, we need witness statements.
"We are renewing our appeal and placing additional advertising to increase awareness of what we're working to achieve.
"The adverts asking people to come forward will be in local newspapers and on billboards in Derry.
"We need people to work with us. If people don't come forward, it will further delay this lengthy and complicated process."
A PSNI spokesperson said police wanted to assure all who engage with the investigation team that all matters would be treated in the strictest confidence and the support and welfare of witnesses were important considerations.
The spokesperson added: "It is our intention to conduct these inquiries as quickly as possible."
The spokesperson concluded: "The Police Service is determined to conduct a thorough, professional and effective investigation."
Tags: