A £105,000 major resurfacing scheme has been announced for the A5 Great Northern Link Road (Strabane bypass).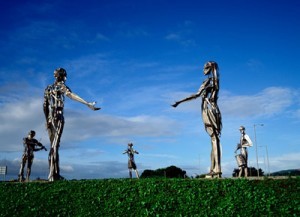 Improvements to a section of the bypass, scheduled to begin on 18 January next, will take place between its junction at Castlegrange Park and extend for a distance of around 1,000 metres northward along the bypass to the Bradleyway roundabout.
Announcing the funding, Transport Minister Danny Kennedy said  the scheme would strengthen and improve the quality of the carriageway on "this important section" of trunk road.
To accommodate the work, it will be necessary to close the section of the road on two separate weekends.
Closures are planned for Saturday 18 and Sunday 19 of January and also on Saturday 25 January and Sunday 26 January.
The scheme is expected to be substantially completed on 27 January 2014.
Traffic will be diverted via Bradleyway, Melmount Road, within Strabane. Local access will be retained.
As with all improvements of this type the planned dates are subject to favourable weather conditions. Roads Service will keep the public informed of any change.
Tags: