Santa Claus will be in Derry this evening to put in an appearance at a special fundraiser being held in aid young cancer sufferers and victims of bullying.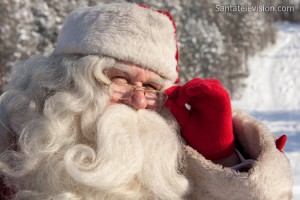 The children's "Special One" will be at the Playtrail on Racecourse Road from 6.00 pm to 7.00 pm this Sunday.
Santa's `'little helper" Dominic Bonner explained the reason behind the visit.
He said: "Every Christmas I like to do something special to help others and this year I am holding a special Santa visit which will happen between 6.00pm and 7.00pm this Sunday in our outdoor performance area at the The Playtrail.
"Money raised will go to Clicsargent, children with cancer and Leukaemia and also children who are victims of bullying. We only ask that you make a wee donation.
"We will have special dancers and Santa as well as hot drinks. Wrap up well and if you like bring a pillow to sit on and a blanket – it will be cold."
Dominic added: "You do not need to book just turn up and show will start at 6.00pm sharp"
Tags: