We need strong and effective leadership in our schools and all teachers can play their part, according to Education Minister John O'Dowd.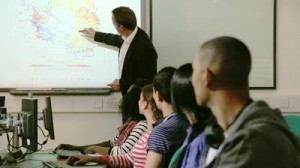 Mr O'Dowd was speaking Association of School and College Leaders (ASCL) northern conference at which he said strong and effective leadership and high quality teaching were central to delivering improved outcomes for all young people.
The Minister said leadership was not solely the responsibility of principals and vice-principals.
He added: "I believe that every teacher can be, and needs to be, a good leader. Teachers have the opportunity to help form their pupils' values and outlook on life.
"They can be an inspiration to young people, some of whom, for whatever reason, might be unhappy in life or otherwise vulnerable. So it is vital that teachers are equipped and supported to give this leadership.
"This is why leadership is a key element in my work to develop a coherent system of professional development for teachers."
Mr O'Dowd concluded: "It is also why I am currently looking at how we might improve leadership development, including through the new School Development Service to be established under the Education and Skills Authority's remit."
Tags: