Two information sessions are taking place today at St Columb's Park House to local residents and park users an update on the "site management arrangements" for the Regional Sports campus planned for St Columb's Park in two years time.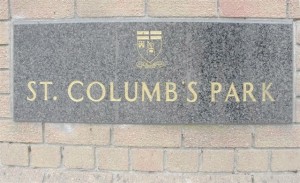 The first session got underway at 10.00am this morning and will continue until 1.00pm. second will take place from 5.00pm to 8.00pm.
The new £12m sports campus – to be built of the site of the former St Columb's Park Leisure Centre in Derry – will then open in early 2015 with a report on the consultation process and planned closure will be prepared for approval in March," the spokesperson added.
A spokesperson for Derry City Council said the new development would also secure jobs and bring a "much needed boost" for employment in the area.
The spokesperson added: "The centre will offer a wealth of opportunities for all users and will have the facilities and capacity to host major local, national and international sports events, another key legacy from the 2013 City of Culture."
Tags: