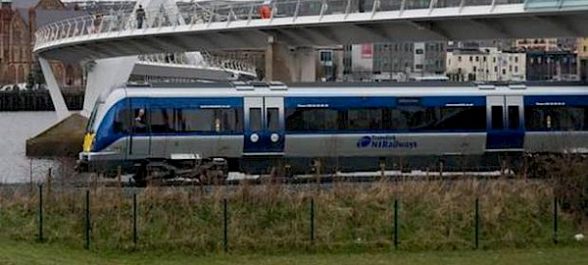 POLICE are investigating after a train conductor was indecently assaulted on board a train at the weekend.
The female conductor had intervened with a group of rowdy male passengers on the Derry to Belfast service on Saturday, April 14, when one of the men grabbed her.
She was also verbally abused.
The  conductor was then grabbed for a second time by another member of the group as they were exiting the train at Mossley West.
Sergeant Cullen said: "The conductor was left extremely shaken and upset by the ordeal.
"It is appalling that a woman was subjected to such attacks while simply doing her job.
"We are investigating and would like to hear from witnesses.
"Please call 101, quoting reference number 1384 14/04/18."
Tags: