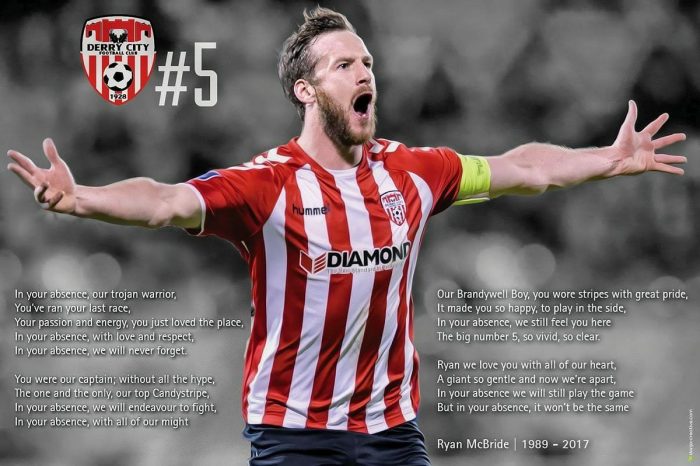 DERRY City and Strabane District Council have launched an online poll asking the public if they support renaming the Brandywell Stadium after former Derry City FC captain Ryan McBride.
The 27-year-old died suddenly last March in the bedroom of his Brandywell home just days after playing in his final game for the club.
McBride, who was born and raised in the Brandywell area, returned from training and told his family he was going to bed.
His sister Caitlin found him dead in bed later that evening.
Now the Ryan McBride Foundation, a charity set up after his death "to support, assist and inspire young people to achieve their dreams" are aiming to have the stadium named in his honour.
The move is supported by Sinn Fein and their councillor Patricia Logue, McBride's aunt tabled the motion at a meeting of council.
To pass, the renaming proposal must go through Derry City & Strabane council. A working group has been formed to examine the proposal.
The proposals have been endorsed by the club's chairman Phillip O'Doherty and local residents.
However, some Derry City fans have suggested that naming the Stadium after one person would be unfair to other players who have made large contributions to the club.
The stadium's new Lone Moor Road Stand has been named after the club's record goal-scorer Mark Farren, who passed away in February 2016 aged 33.
The online survey asks the public to vote "Yes" or "No" in favour of changing the name of the stadium to the "Ryan McBride Brandywell Stadium."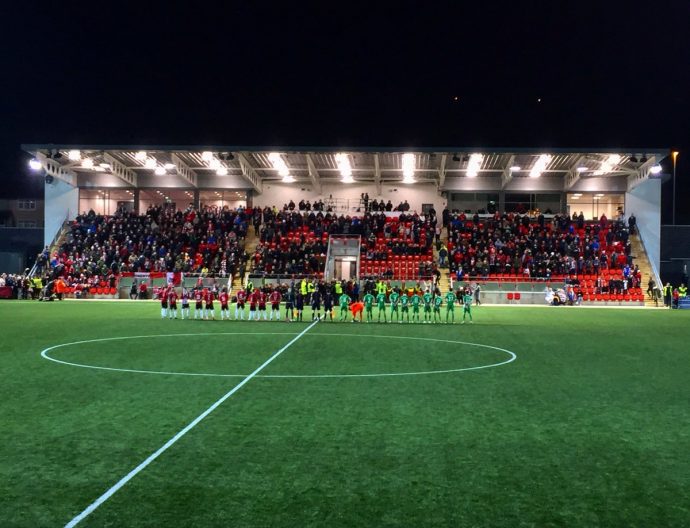 The survey will be available for a 12-week period from now until July 1 and can be found here.
Tags: