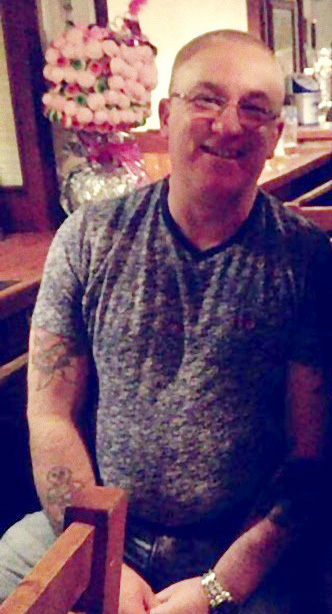 A CONVICTED terrorist wanted over the Regency Hotel gangland feud murder in Dublin last year has died.
Kevin Sean Murray – dubbed the 'Flat Cap hitman' – died at his Townsend Street home in Strabane on Wednesday, August 9 after a battle with the debilitating motor neuron disease.
His funeral will take place this weekend.  His remains will leave his home on Saturday, August 12 at 9.20 am for Requiem Mass in the Church of the Immaculate Conception, Strabane at 10  am.
The father of two will be buried afterwards in Strabane Cemetery.
Murray had been facing extradition from the North to Dublin over his alleged involvement in the murder of David Byrne at boxing weigh in February 2016.
Gardai alleged he played a "central role'' in the cold-blooded killing.
Masked men dressed as Garda officers opened fire with automatic guns during the boxing weigh-in and shot dead 34-year-old David Byrne as part of a bloody feud between crime lords Christy Kinahan snr and Gerry 'The Monk' Hutch.
Murray is alleged by Gardai to have spent the night in the hotel in preparation for his alleged role in the shooting and is identified on CCTV footage and photographic evidence running from the hotel after the murder along with a man dressed as a woman.
The 46-year-old was detained in September 2016 by detectives from the PSNI's Extradition Unit on foot of a European Arrest Warrant issued on behalf of Dublin's High Court.
As well as the Byrne murder, he was wanted by Gardai for possession of a firearm with intent and possession of a firearm in suspicious circumstances.
Several years earlier he was cleared at Belfast Crown Court over a dissident republican punishment shooting in Strabane.
Co accused Martin Connolly was also acquitted of the charges at a non-jury Diplock hearing.
Tags: