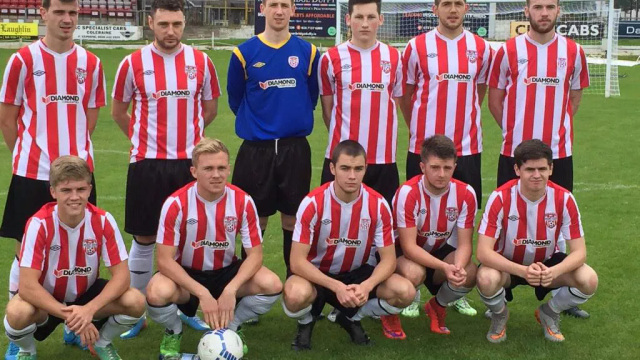 DERRY City Reserves secured a comfortable 6-0 win over Letterkenny Rovers in the Ulster Senior League Cup tie at the Brandywell yesterday.
Shaun Patton, Seamus Sharkey, Patrick McClean, Conor McCormack, Josh Daniels and Mark Quigley were all in Kevin Mahon's starting line-up.
Conor McDermott, Mark Quigley (2), Josh Daniels (2), and Ryan Doherty were City's goalscorers
Letterkenny had duo Darren McElwaine and Tommy Bonner both sent off in the second half.
Derry City Res: Shaun Patton, Shay Dunlop, Seamus Sharkey, Patrick McClean, Gareth McFadden; Conor McDermott, Conor Tourish, Conor McCormack, Josh Daniels; Ryan Doherty, Mark Quigley. Subs used: Jack Blake, Rory Holden
Tags: