Fire and Rescue Service (NIFRS) have been this evening been attending a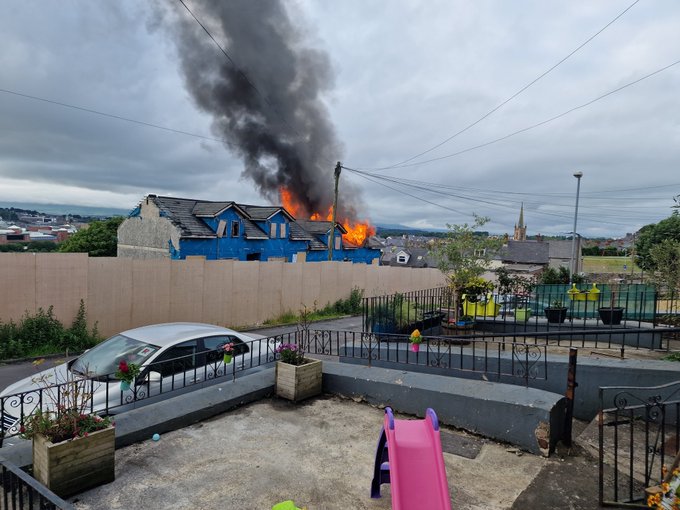 large blaze at a derelict site in Drry.
Images on social media show the flames have engulfed the derelict property at the Dunfield Terrace area in the Waterside.
NIFRS confirmed the fire was reported at around 8.10pm at the row of unoccupied terraced houses.
They said three appliances including an aerial device are at the scene.
Earlier this year the local council ordered the owners of Dunfield Terrace to either secure the site, or demolish the partially built properties.
It is understood the area has experienced an influx of anti-social behaviour and vandalism at the site in the past.
In April, a protest was held at the site after residents had raised safety concerns over the unfinished housing development.
Responding to the fire, DUP Foyle MLA Gary Middleton tweeted: "There have been ongoing concerns about anti-social behaviour and criminal damage at Dunfield Terrace.
"The concerns of local residents and stakeholders have not been acted upon. Urgent action is needed before there is serious injury or loss of life."
William Johnston, Group Commander for NIFRS confirmed the fire is ongoing but "under control" at present.
Tags: