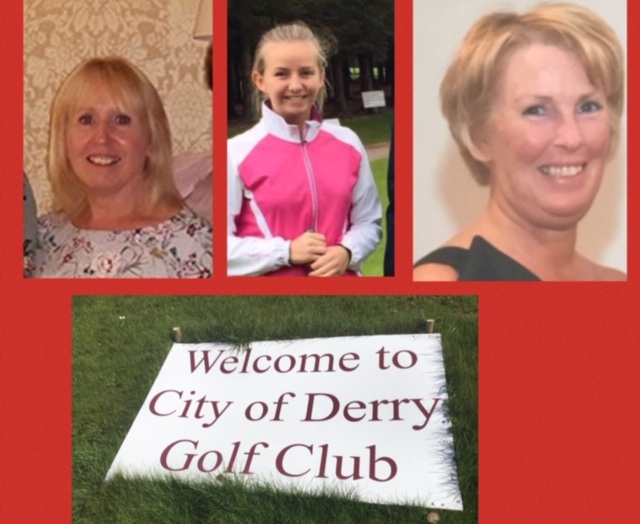 CITY of Derry Golf Club's Ladies Winter 13 Holes Competition might have been wet under foot, but this did not deter Pamela Rutherford.
Pamela H/C 15 took top spot, winning both the Winter 13 Hole Competition and also the 20's Competition.
She had an impressive 30 points, with pars at the 7th, 8th and 10th holes.
A dream round from this experienced golfer.
In 2nd Place was Loren Smallwoods H/C 5 with 28 points.
Then in 3rd Place yet again was Ann Wallace H/C 14 with 26 points.
This is Ann's 4th time taking third place on the podium…what a season she is having too!
Tags: