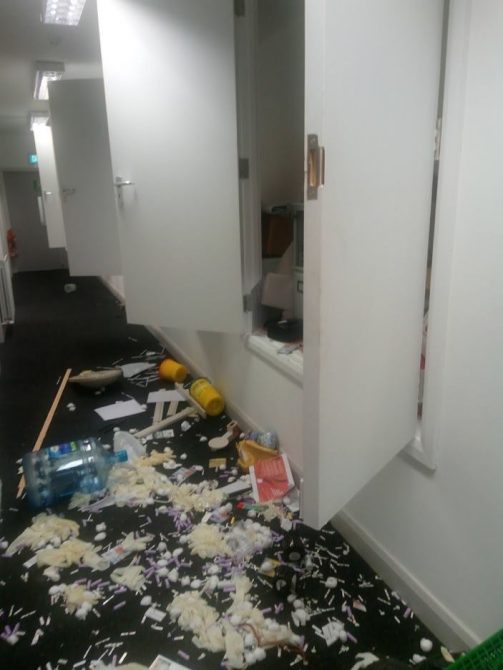 A CHARITY's whose offices were burgled by callous thieves last week has been broken into for a second time.
Men's Action Network in Patrick Street was raided last Friday, with expensive equipment stolen and the premises was ransacked by the heartless thieves.
The charity's volunteers spent the weekend tidying up the mess to get it ready for opening this morning.
And when they arrived this morning to re-open its much needed services to patients in the city, they discovered it had been broken into again.
Fortunately, nothing was taken this time, but it has been another upsetting incident for the charity and its hard working volunteers.
In a message on its Facebook page, Men's Action Network says: "We would like to say a huge THANK YOU to the public for all of your good wishes and support after the Break-in on Friday.
"We received an overwhelming amount of good wishes and offers to help with the clean up.
"Sadly, we have been broken into again this morning however there was nothing taken and minor damage caused.
"We would like to assure everyone that we store all information on our secure computer systems which were are encrypted and were not accessed or breached.
"Therefore all information remains confidential.
"We are back up and running again however due to the medical equipment that has been taken all health checks have been cancelled.
"Once again a huge thank you to everyone for you comments and offers to help.
"We are looking forward to the week ahead and getting back do to the business of helping people!
#Mensactionnetwork — feeling grateful."
Tags: