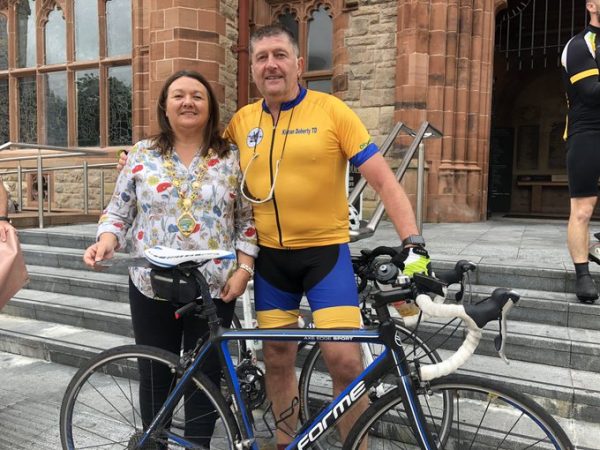 FAMILIES seeking justice for their loved ones arrived in Derry this afternoon after cycling all the way from Belfast.
Members of Time For Truth campaign were met at the Guildhall by Mayor of Derry City and Strabane District Council, Councillor Michaela Boyle.
The families are demanding:
* the implementation of the Stormont House Agreement;
* proper funding of inquests in the North of Ireland.
* proper funding of the Office of Police Ombudsman which is investigating police conduct and incidents of collusion with loyalist paramilitaries in scores of legacy cases including The Ballymurphy Massacre and Loughinisland.
On Friday, families of the six men murdered by the UVF at The Heights Bar in Loughinisland received an apology from the Police Ombudsman over the first report into the massacre which stated there was no collusion between the gunmen and the RUC in 1994.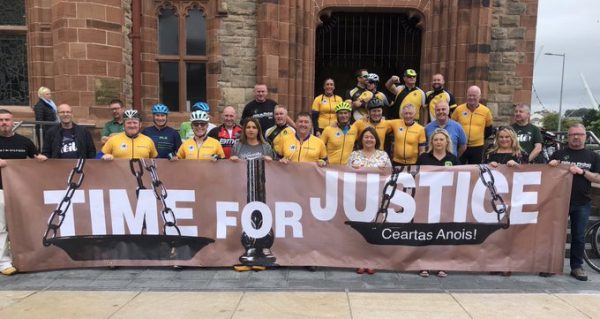 Tags: