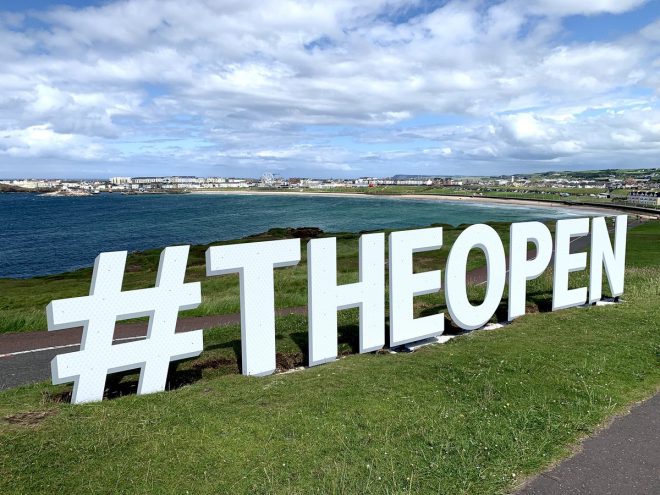 THE hospitality trade in Derry is reaping the rewards of The Open golf tournament as international guests flock in to watch the world's greatest golfers taken on the magnificent Royal Portrush course.
Play officially starts tomorrow, Thursday, July 18, but since Monday fans have been flying in from around the world to watch the 148th championship.
And the ripple effect of the competition is being felt in Derry as fans snap up rooms and commute daily the 35 miles to the North Coast venue.
Owner of the Bishop's Gate Hotel Ciaran O'Neill has been welcoming the more lucrative golf tourists to the award winning hotel situated inside Derry's famous walls.
He said: "What we're finding is that we have more international, long-stay guests coming from America and Australia.
"They're all here for the competition and to play golf and we have been working with operators for two years to get this far.
"It's been similar to the Ballyliffin Irish Open last year, but only the stays are longer and that's what we want, that's what tourism wants."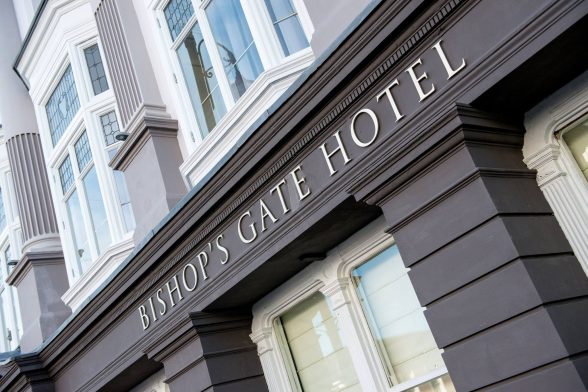 And Mr O'Neill, former president of the NI Hotel Federation, said he foresees The Open leaving a legacy.
The tournament will be watched on television by around half a billion people across the globe.
"I think it's a game changer for NI and tourism, particularly in terms of international visitors," said Mr O'Neill.
"What we should now be asking ourselves is what's next? What's the next big event for us to hang our hats on?"
Experts predict that the economic benefit of The Open to the North of Ireland could be as much as £120 million.
Janice Gault, NIHF chief executive, praised the public transport system that has been put in place to ensure everyone gets a slice of The Open cake.
She said: "The benefits of the 148th Open spread throughout Northern Ireland.
"Hotels and other tourism businesses have noted a considerable uplift in visitors.
"A collaborative approach with a well publicised transport infrastructure has allowed people to stay in hotels in Derry, Belfast, and further afield."
Tags: