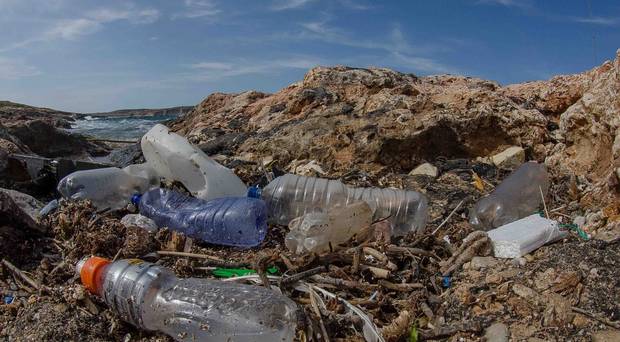 THE SDLP's former Environment minister Mark H Durkan, has called for increased initiatives to tackle single use plastics in our businesses, schools and homes.
Beach littering is at its highest in seven years according to recent figures released by 'Keep Northern Ireland Beautiful'- the main offenders remain single use plastics including bottles, straws and food containers.
Mr Durkan has warned against complacency and urged the public to adopt responsible and sustainable practices when it comes to plastic waste.
Said the Foyle MLA: "We've taken the first steps of many in eradicating single-use plastics and their detrimental impact on the environment, in particular on our marine life.
"Derry and Strabane District Council have already led the way, having previously backed the SDLP initiative to become a 'single-use plastic free' authority.
"Many of our local businesses have also followed suit, banning the use of plastic food containers, straws and bottles, in favour of eco-friendly alternatives.
"We are making headway but it's important to acknowledge that the goal towards Zero Waste is a work in progress. It won't happen overnight.
"The latest beach litter figures while disappointing, should not deflect from the amazing efforts and many waste-conscious initiatives happening here.
"Rather it provides an opportunity to encourage others to do their bit; to be more mindful as consumers and as business owners. The protection of our beaches is an issue we cannot afford to be complacent about.
"We want to create a society free of single-use plastics; where responsible and sustainable waste management is the norm, not the exception.
"Where protecting our natural environment, inclusive of our beautiful beaches, is the bedrock of our communities."
He concluded: "Having been ahead of England, Scotland and Wales on the carrier bag levy, without political institutions we are in danger of falling behind.
"We owe it to our future generations to preserve our beautiful planet and we owe it to ratepayers now to minimise the money spent on disposal of waste so that it can be spent on other important public services.
"This is where our focus should be and needs to be at. "
Tags: