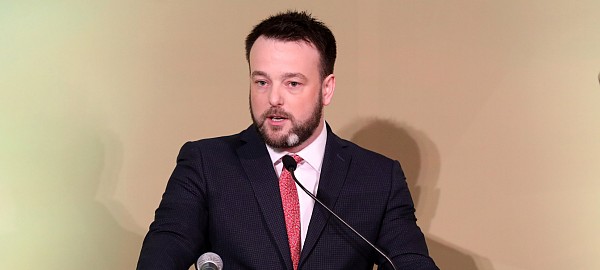 SDLP Leader Colum Eastwood has said that it's vital that political, business and media figures call out the fantasy of Boris Johnson's 'solutions' to the challenge of the border posed by Brexit.
Said the Foyle MLA: "Boris Johnson seems to think he's on cruise control on his way to the top of the Conservative Party and to Downing Street.
"But whether he faces up to it now or in October, he will soon realise he's running out of road with his Brexit plans.
"The truth is that all of his talk about technology and trusted trader schemes is fancy footwork around the core issues.
"How do you prevent crippling customs tariffs on trade across this island and across the European continent without border infrastructure in less than five months?
"How do you protect the integrity of the single market and manage SPS regulations without checks on goods at the border or in situ? Setting aside the political complexity of all that, the basic literacy of the Withdrawal Agreement has escaped Johnson – without an agreement there is no transition.
"And with no transition we are looking at a hard border very quickly.
"Boris campaigns in bluff and bluster but three years after the crisis that he created, it's time to get down to the hard prose of solutions," added the SDLP leader.
Tags: