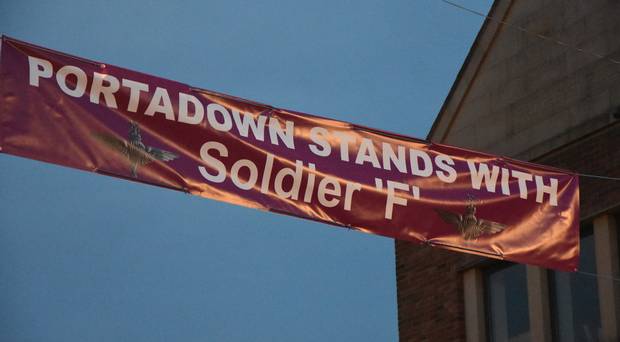 SINN Féin Waterside Councillor Christopher Jackson has called on authorities to remove a banner from Portadown town centre which is designed to cause hurt to the victims of Bloody Sunday and cause community division.
He said: "The banner proclaiming support for a murder suspect is not appropriate.
"The victims of Bloody Sunday deserve the truth just as much as any victim of the conflict.
"The banner should be removed immediately."
Soldier F is due in court this year charged with two murders over Bloody Sunday.
Tags: