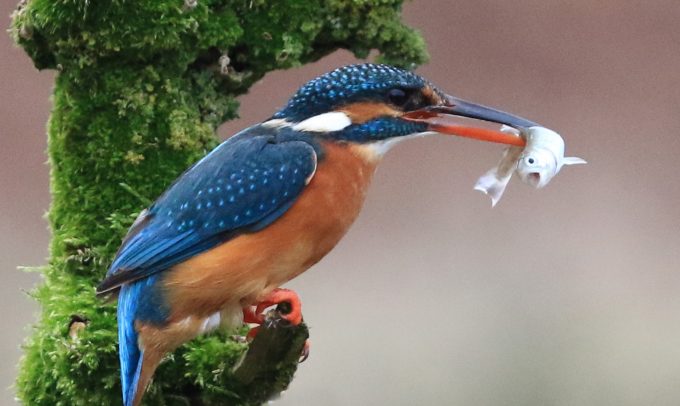 LOCAl photographer Donal Dunn, who has been providing photographs to the local media for years, is putting on an exhibition of some of his first class work.
As well as his work with the local media work, Donal also has a passion for wildlife photography.
The well known lensman has travelled all over Ireland and Scotland to fulfil his goals.
Friends say he is a photographer with a creative eye and a knack for catching that spontaneous moment as can be seen in several of his exhibition prints.
Donal will be launching his first ever photographic exhibition entitled Wildlife and More later today, Wednesday, April 10 at 7 pm at the Holywell Building in Bishop Street in Derry.
Said Donal: "For years I have been interested in photographing landscape and wildlife.
"And for this exhibition I thought I would gather together a series of these photos many taken in different parts of Ireland and some taken abroad for example in Abu Dhabi and in Spain."
Gerard Deane, director of Holywell Trust, said he is delighted to welcome Donal's exhibition to the Holywell Building.
"Holywell is a place of welcome, a place where people can feel at home, a place that supports creative self expression in whatever form.
"With all those things in mind, its great to have Donal come along and present his exhibition."
Maureen Hetherington, director of the Junction, based in the Holywell Building said: "I have known Donal over the years and I knew he took photographs but I didn't quite know how much photography was part of his life.
"I am really taken with his exhibition and have already an eye on buying one of his pictures."
Well known local harpist and fiddle player, Tracey Mc Rory will help celebrate Donal's his first ever launch.
Added Donal: "Please feel free to come along next tonight at 7 pm or drop in anytime to the Holywell building -as Gerard says it's a place with WELCOME on the mat."
We wish Donal the very best for the launch of his first exhibition.
Tags: