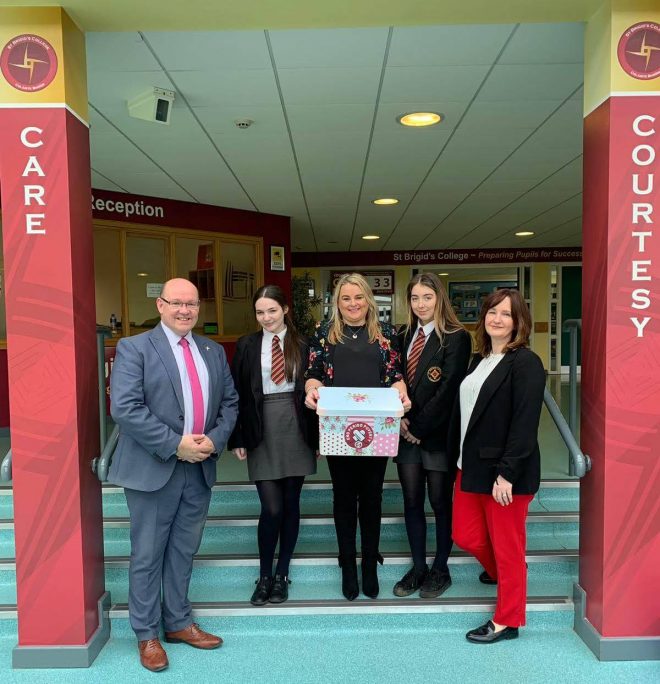 SINN Féin Councillor Sandra Duffy says she has been delivering donations of products to school in Derry as part of a Period Poverty campaign in the city.
She said: "For the past number of months I have been receiving donations from local businesses and members of the public towards the campaign.
"I felt International Women's day would be a good occasion to delivered baskets of free period poverty products to schools in the city.
"Due to heavy traffic there were a few schools I was unable to get to, but I will get them their baskets in the coming week.
"This is by no means going to resolve all the problems of period poverty, but it is the start of a process of getting as many people as possible to buy into the "On the Ball" campaign.
"I know several businesses in the city have joined the campaign and now have products provided in their toilets which is great and shows how our city is moving forward," she added.
Tags: