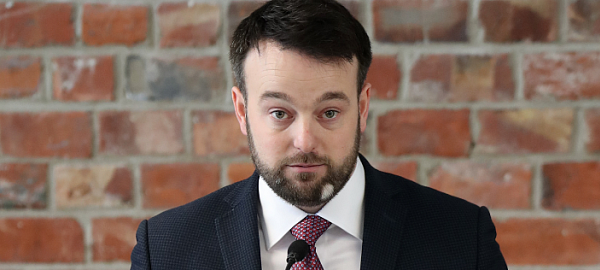 SDLP Leader Colum Eastwood has said that his party is extremely disappointed that MPs have voted down Theresa May's deal, thus rejecting once more the Backstop.
In the House of Commons this evening, Tuesday, March 12, 2019, the Tory leader lost a second vote by a majority of 149 votes.
MPs are expected to return on Wednesday for a second vote on whether or not to leave the EU with 'no deal'.
If a 'no dead' is rejected, MPs will be back on Thursday to vote on a proposal for an extension to the leave date of March 29.
Speaking after this evening's vote, the Foyle MLA said: "Sooner or later, the British Parliament is going to have to support a Backstop for the North of Ireland or else support no Brexit at all; there is no happy medium between these two eventualities.
"The bottom line is that the Backstop, aside from scrapping Brexit entirely, is our only insurance policy against a hard border.
"Until MPs accept this reality, Article 50 should be extended to avoid us crashing out of the EU without a deal," added the SDLP leader.
Tags: