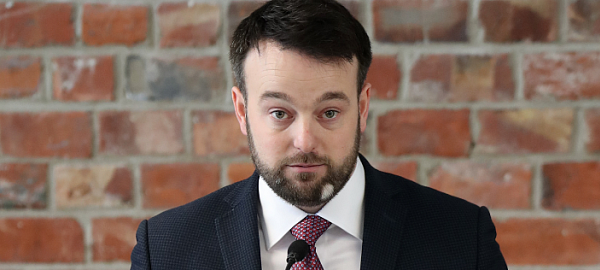 SDLP Leader Colum Eastwood MLA has said that comments from the Secretary of State Karen Bradley that deny killings by the security forces during the Troubles were crimes are "absolutely appalling".
The British Secretary of State made her remarks in the House of Commons which have sparked outrage among victims.
This afternoon she has attempted to row back on her comments, stating it "might have been open to interpretation".
"The point I was seeking to convey was that the overwhelming majority of those who served carried out their duties with courage, professionalism and integrity and within the law," she said.
Mrs Bradley said she was not referring to any specific cases, but expressing a "general view".
"Of course wherever there is evidence of wrongdoing it should always be investigated, whoever is responsible," she said.
"These are matters for the policing and prosecuting authorities, who are independent of government."
But Mr Eastwood said: "Once again Karen Bradley has exhibited her stunning ignorance about the past.
"Such comments, albeit always wrong, are particularly insensitive given the Bloody Sunday families await news on whether former British soldiers will be prosecuted for murdering 14 innocent civilians on the streets of Derry.
"The Secretary of State is publically interfering with the rule of law. No political authority has the right to deliberately pressure or intervene with due process. Her comments today cannot go unchecked.
"Karen Bradley has a responsibility to apologise to families of state violence, as well as setting aside time to read a book on the history of Ireland."
The Public Prosecution Service is set to announce on March 14 whether soldiers involved in the Bloody Sunday murders will face criminal charges.
Tags: