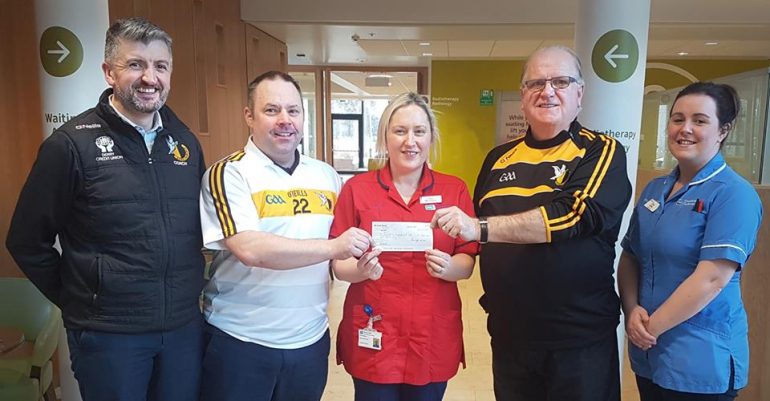 MEMBERS of the Doire Colmcille CLG GAA club recently visited the North West Cancer Centre in Altnagelvin.
They presented a cheque for £1,258 in memory of former club member Emlyn Bratton.
The club held their annual Emlyn Bratton Memorial Shield match between Legion Derry Colmcille and Present Day Colmcille on Boxing Day to raise the funds.
Ciarán Quinn, Andy Quigley and Seamus McGilloway made the donation to Cancer Centre staff Tara McIntyre and Kelly Gillen.
Tags: